Home & Small Business IT Support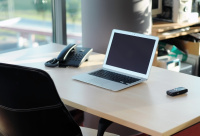 Providing IT support for small businesses and home users in the South Northants and North Oxfordshire areas, with over 15 years experience, we aim to provide an affordable solution to all your IT needs.
We provide a fast, reliable and cost effective solution for small businesses, home and home-office clients and provide all the advice and support you will need to keep your office IT running smoothly.
Our friendly engineers aim to provide the very best service possible and talk to you in a language you will understand.